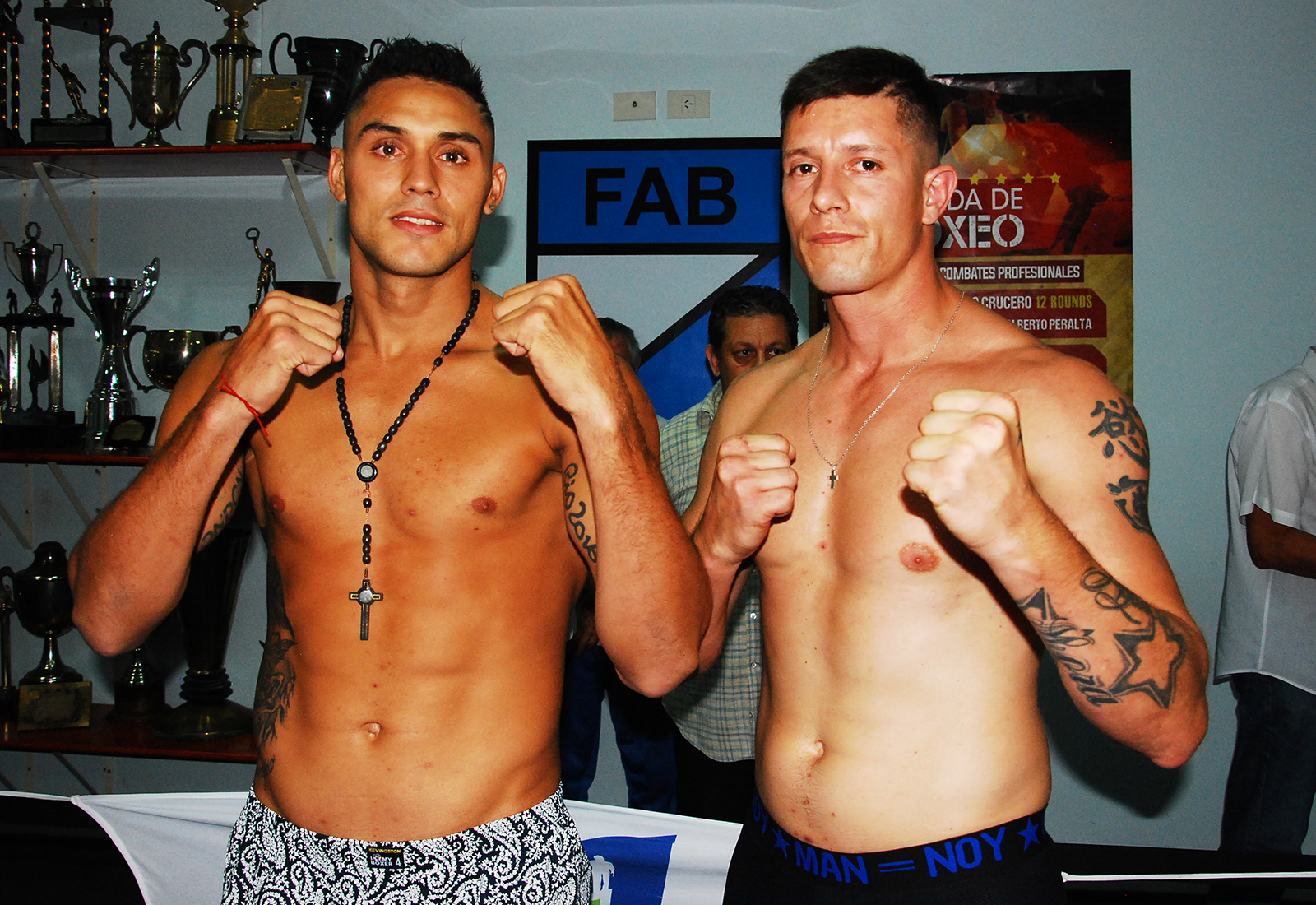 World Boxing Council (WBC) Latino cruiserweight champion, two-time olympian and unbeaten prospect Yamil Peralta, will face Argentinean and South American cruiserweight champion Darío Balmaceda, who will try to defend for the second time his South American crown, at the main event of an exciting boxing night this Saturday night at the Polideportivo Los Polvorines, in Los Polvorines, in Buenos Aires, Argentina, promoted by Argentina Boxing Promotions, of Mario Margossian, which will be televised live on TyC Sports at 11 pm., for Argentina and the whole American continent.
In a mandatory bout and what is expected to be an action packed fight, Peralta (5-0, 1 KO), 28 years old, from Del Viso, Buenos Aires, Argentinean representative in London 2012 -where he reached quarter finals- and Rio de Janeiro 2016, #1 of the Argentinean cruiserweight ranking and #28 WBC, who on May 11th dethroned Marcos Aumada by unanimous decision to conquer his WBC Latino belt that after beating Esteban López he defended in the rematch over Aumada also by a wide unanimous decision on November 22nd in Buenos Aires, will go for his second crown. Now he will face the experienced Balmaceda (19-18-2, 13 KOs), 35, from Coronel Moldes, Córdoba, who has fought the best in Argentina and abroad against George Groves in England, Roamer Angulo in Germany and Fabio Turchi in Italy, and will try to defend for the second time the South American title he obtained on October 5th, 2018, when he knocked out Mariano Gudiño in the eighth round, and retained crushing Pablo Farías in the sixth -when he also conquered the Argentinean belt-, and comes after being stopped by undefeated Russian heavyweight contender Evgeny Romanov in the first chapter on August 24th in Chelyabinsk, Russia.
On Friday afternoon, both fighters made the weight on the scales, leaving everything ready for their bout. Peralta weighed 198.7 lbs., and Balmaceda weighed 198.4 lbs.
In the co main event, in bantamweight division, current Argentinean flyweight champion, Junior "El Demonio" Zárate (12-2, 4 KOs), from Ibarreta, Formosa, via Florencio Varela, Buenos Aires, faces Alfredo "La Pantera" Petkus (4-11-0-1 sd, 1 KO), from Río Cuarto, Córdoba, via Santa Fe, in a matchup scheduled to six rounds.
Both Zárate and Petkus weighed 116.1 lbs.
Also, in welterweight division, former Argentinean National amateur team, debutant Federico Schinina, from Buenos Aires, takes on Gabriel "La Máquina" Molina (0-1), from Roque Sáenz Peña, Chaco, in a bout scheduled to four rounds.
Schinina weighed 142.5 lbs., and Molina weighed 140.2 lbs.
Finally, in welterweight division, Pierre Chandía (1-1), from Neuquén, faces Dante Arce (0-0-1), from Merlo, Buenos Aires, in a bout scheduled to four rounds.
Chandía weighed 142 lbs., and Arce weighed afterwards.