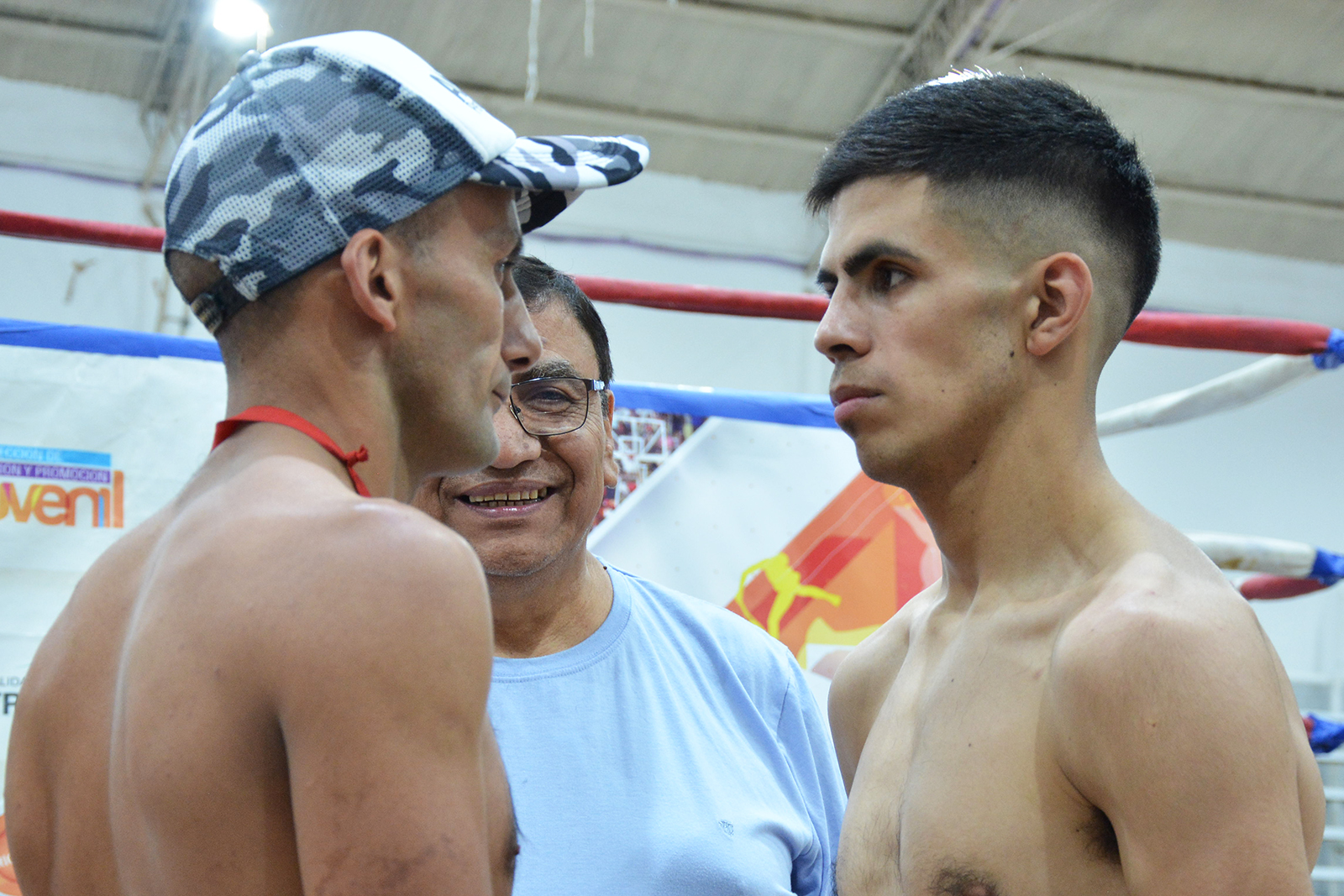 Unbeaten prospect Federico "El Zurdo" Pedraza will face former Argentinean and Latino champion Julián "Chispita" Aristule, trying to conquer the World Boxing Association (WBA) Fedebol featherweight vacant title, at the main event of an exciting boxing night this Friday night at the Gimnasio Municipal Enrique Mosconi, in Cutral Có, Neuquén, Argentina, promoted by Argentina Boxing Promotions, of Mario Margossian, which will be televised live on TyC Sports at 11:50 pm., for Argentina and the whole American continent.
In a duel between youth and experience, Pedraza (10-0-1, 1 KOs), 23 years old, from San Martín, Buenos Aires, #2 of the Argentinean featherweight ranking, who has defeated every opponent including Matías Leiva and Sergio Estrela, comes from last April 27th when he dominated Mauro Barrios by unanimous decision in Lanús, Buenos Aires, will try to obtain his first title. Now, he will face Aritule (34-11-0-1 nc, 17 KOs), 36, from Laboulaye, Córdoba, via Pergamino, Buenos Aires, #6 of the Argentinean featherweight ranking, former Argentinean and World Boxing Organization (WBO) Latino junior featherweight champion, who has faced the best of the country and abroad beating Fabián Orozco -twice-, Lucas Báez, Guillermo Soloppi -twice-, Alan Luques Castillo, and his losses have been against big names such us Emanuel Cusolito, Oscar Escandón, Isaac Dogboe, Alberto Melián and Héctor Sarmiento, and comes after being stopped by Venezuelan contender Ángel Rodríguez in the 5th round on July 6th, in Barranquilla, Colombia, and needs a victory.
On Thursday afternoon, both fighters made the weight on the scales, leaving everything ready for their bout. Pedraza weighed 126 lbs., and Aristule weighed 124.5 lbs.
In the co main event, in lightweight division, heavy puncher Damián "Chiva" Rojas (10-2, 8 KOs), from Cutral Có, Neuquén, faces Martín "El Loco" Severo (14-10-3, 5 KOs), from Salto, Uruguay, in a matchup scheduled to six rounds.
Rojas weighed 131.6 lbs., and Severo weighed 130.9 lbs.
Also, in a rematch in cruiserweight division, Nicolás "Pupi" Argañaraz (8-1, 2 KOs), from González Catán, Buenos Aires, takes on Jairo "El Chico 10" Díaz (5-7, 1 KO), from Neuquén, in a bout scheduled to six rounds, after their clash on December 14th, 2017, when Argañaraz won a four round unanimous decision in Villa Domínico, Buenos Aires.
Argañaraz weighed 196.2 lbs., and Díaz weighed 198.4 lbs.
Finally, in lightweight division, Yamila Abellaneda (6-4, 3 KOs), from San Juan, faces Alejandra Reinoso (1-5-1), from San Martín, Mendoza, in a bout scheduled to four rounds.
Abellaneda weighed 134 lbs., and Reinoso weighed 134.4 lbs.