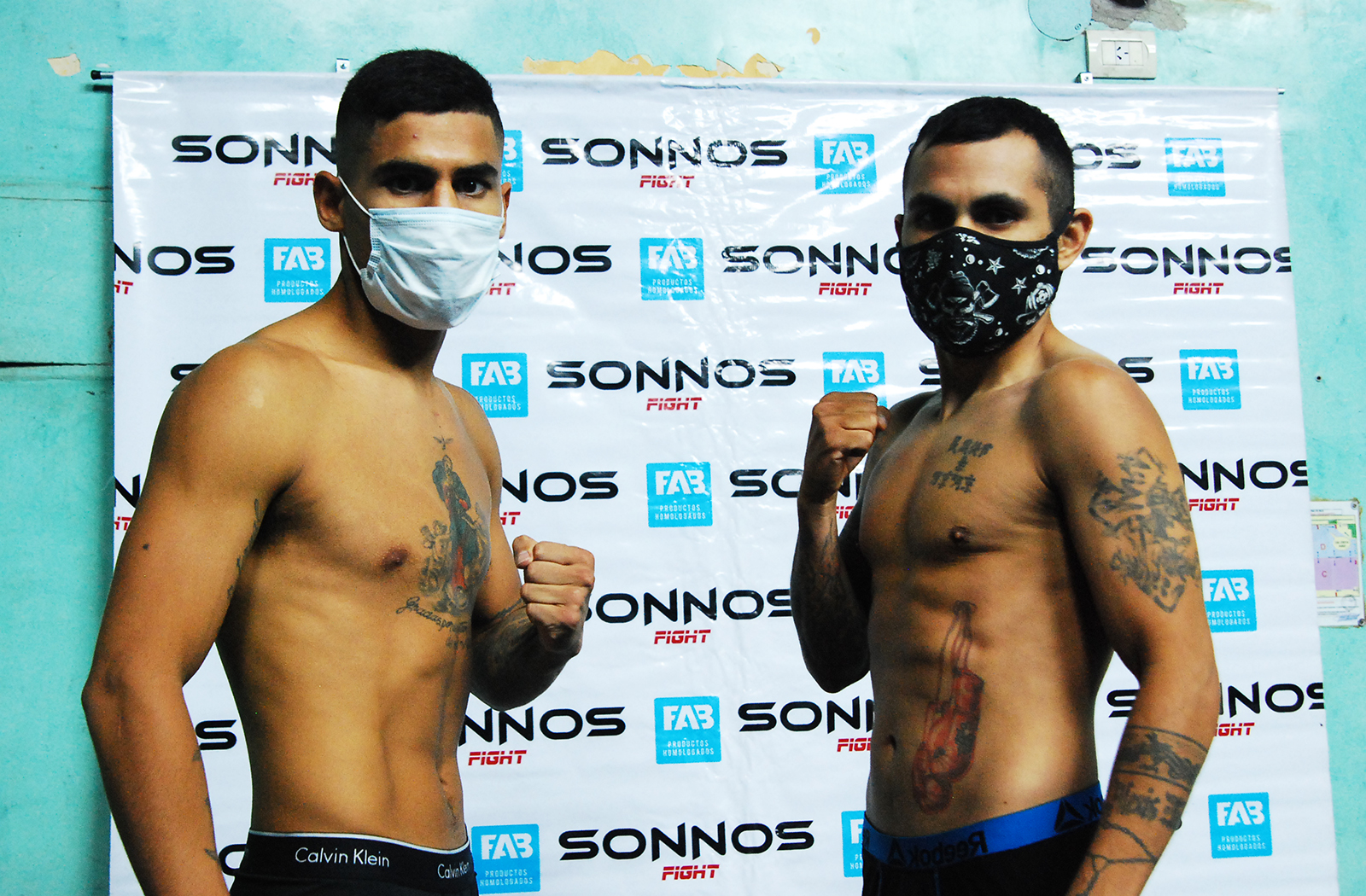 Argentinian boxing continues with an action packed night with explosive fights, big names and promising prospects brought by Argentina Boxing Promotions on TyC Sports. Two-time olympian and former Argentinian and NABA champion, Alberto "Impacto" Melián, will face tough Luis "Titi" Molina, trying to conquer the World Boxing Association (WBA) Fedebol featherweight vacant title, at the main event of an exciting boxing night on Friday, February 12th, at the Microestadio Municipal de Hurlingham, in Hurlingham, Buenos Aires, Argentina, promoted by Argentina Boxing Promotions, of Mario Margossian, which will be televised live on TyC Sports, to Argentina, the United States and the whole continent, at 11:55 p.m. Argentina, 9:55 p.m. USA (ET).
In the co main event of the evening, highly rated Argentinian prospect Nicolás "El Elegante" Andino will face will face heavy puncher Daniel "Cainchi" Aquino, in a bout in welterweight division, scheduled to eight rounds.
On Thursday afternoon, all of the participants were tested for the Coronavirus COVID-19, in a strict control that took place at the Argentinian Boxing Federation, and all of the results turned out negative, leaving everyone ready to fight. After that, it was time for the weigh in ceremony.
In what is expected to be an action packed fight, Melián (7-2, 4 KOs), 31 years old, from Villa Dolores, Córdoba, based in Buenos Aires, Argentinian representative in London 2012 and Rio de Janeiro 2016, former Argentinian and NABA super bantamweight champion, and current # 2 of the Argentinean featherweight ranking, will look to shine again. After beating every opponent in his country, including conquering the national belt in his second fight crushing Julián Aristule, he moved to the US where he defeated Mexican Edgar Ortega -for the NABA belt-, American Isaac Zárate, before losing to Mexican Leonardo Báez. He recovered stopping Mexican Juan Kantun and lost to Colombian Oscar Negrete, but comes after his return to Argentinian rings on December 11th when he dominated Martín Rocha by unanimous decision in Garín, Buenos Aires. Now he will face Molina (8-5-1, 2 KOs), 32, from Martín Coronado, Buenos Aires, who after beating opponents in Argentina, and losing to Carlos Sardinez, battled in the US against two Olympic medalists and current undeafeated fighters such us Irish Michael Conlan and Uzbek world champion Murodjon Akhmadaliev, reaching the decision -since he has never been stopped-, and comes after a unanimous decision victory over Santiago Perotti on November 16th, 2018, in Isidro Casanova, Buenos Aires.
Both fighters made the weight on the scales, leaving everything ready for their bout. Melián weighed 125.8 lbs., and Molina weighed 126 lbs.
ANDINO-AQUINO, THE CO MAIN EVENT
In the co main event of the evening, highly rated Argentinian prospect Nicolás "El Elegante" Andino (14-1, 2 KOs) will face will face heavy puncher Daniel "Cainchi" Aquino (18-7-1, 13 KOs), in a bout in welterweight division, scheduled to eight rounds.
Andino weighed 145.8 lbs., and Aquino weighed 145.9 lbs.
Andino, 25 years old, from Florida, Buenos Aires, # 5 of the Argentinean junior welterweight ranking, who after defeating every single opponent such us Claudio Daneff, Antonio Santillán, Diego Tejerina, Jonathan Arena, Sebastián Chaves, Marcelo Mesa and Julio Ruiz, lost against Daniel Córdoba for the Argentinian belt, but comes after dominating Andrés Tejada by unanimous decision on November 28th in Luis Guillón, Buenos Aires. Now he will take on Aquino, 32, from Paraná, Entre Ríos, three times Latino challenger, who has beaten Alfredo Blanco, Daniel López, Ramón Sena and Marcelo Bzowski, among others, but comes after being stopped by Luis Verón in the second round on January 17, 2020, in Mar del Plata.
VILLALBA-BATAGLIA AND MORE
Beyond the main fights, a heated card has been prepared to complete the night. Former World Boxing Organization (WBO) and South American welterweight champion and former WBO and Argentinian super welterweight champion, Ricardo "Bebo" Villalba (18-4-1-1 nc, 8 KOs), from Hurlingham, Buenos Aires, returns after three years and will face Fernando "El Tano" Bataglia (13-37-3-3 nc), in a bout in super middleweight division, scheduled to six rounds.
Villalba weighed 152.8 lbs., and Bataglia weighed 158.1 lbs.
Finally, in super lightweight division, Federico "El Tano" Schinina (2-0, 1 KO), from Buenos Aires, takes on Federico "El Chino" López (0-2-1), from Morón, Buenos Aires, in a bout scheduled to four rounds.
Schinina weighed 139.1 lbs., and López weighed 138.8 lbs.