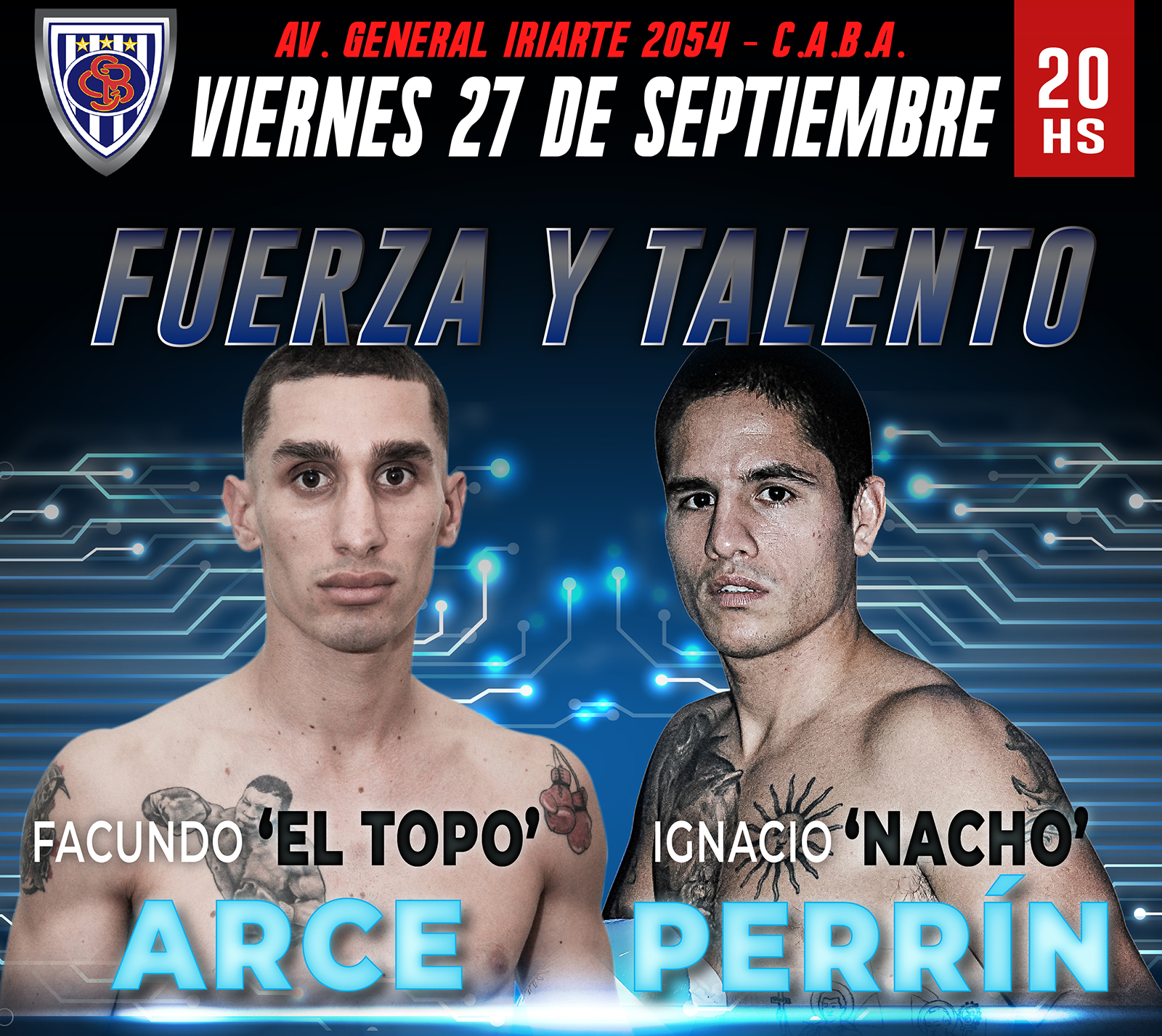 Rising prospect Facundo "Topo" Arce will face former olympian Ignacio "Nacho" Perrín, trying to conquer the World Boxing Association (WBA) Fedebol featherweight vacant title, at the main event of an exciting boxing night this Friday night at the Club Sportivo Barracas, in Buenos Aires, Argentina, promoted by Argentina Boxing Promotions, of Mario Margossian, which will be televised live on TyC Sports at 10 pm., for Argentina and the whole American continent.
In an expected action packed fight, Arce (10-2-1, 4 KOs), 23, from Marcos Paz, Buenos Aires, #6 of the Argentinean lightweight ranking, who comes from a great strike of nine victories and one draw ending last July 26th when he destroyed Martín Rocha by technical knock out in the sixth round, will try to obtain his first title. Now, he will face Perrín (6-2, 1 KO), 34, from Buenos Aires, former Olympic representative in Rio de Janeiro 2016, as well as former captain of the Argentinean national amateur team, current #5 of the Argentinean featherweight ranking, who after initiating his pro career with two victories in Mexico, and defeating Lucas Montesino, comes after a controversial defeat against Puerto Rican Félix Caraballo by decision on July 13th in Mayagüez, Puerto Rico, and also aims to obtain his first belt.
In the co main event, in junior welterweight division, former Argentinean and Latino champion, world title challenger Israel "Cachito" Pérez (27-3-1, 16 KOs), from San Vicente, Buenos Aires, faces Diego Neira (11-8-1, 2 KOs), from San Miguel de Tucumán, in a matchup scheduled to six rounds.
Also, in welterweight division, Yoel "El Chacal" Peralta (1-1), from Del Viso, Buenos Aires, takes on Claudio "Martillo" Ramírez (0-2), from San Fernando del Valle de Catamarca, in a bout scheduled to four rounds.
Finally, in flyweight division, Nicolás "Demonio" Muguruza (1-0), from Bragado, Buenos Aires, faces debutant Sergio Garvizu, from Salta, in a bout scheduled to four rounds.