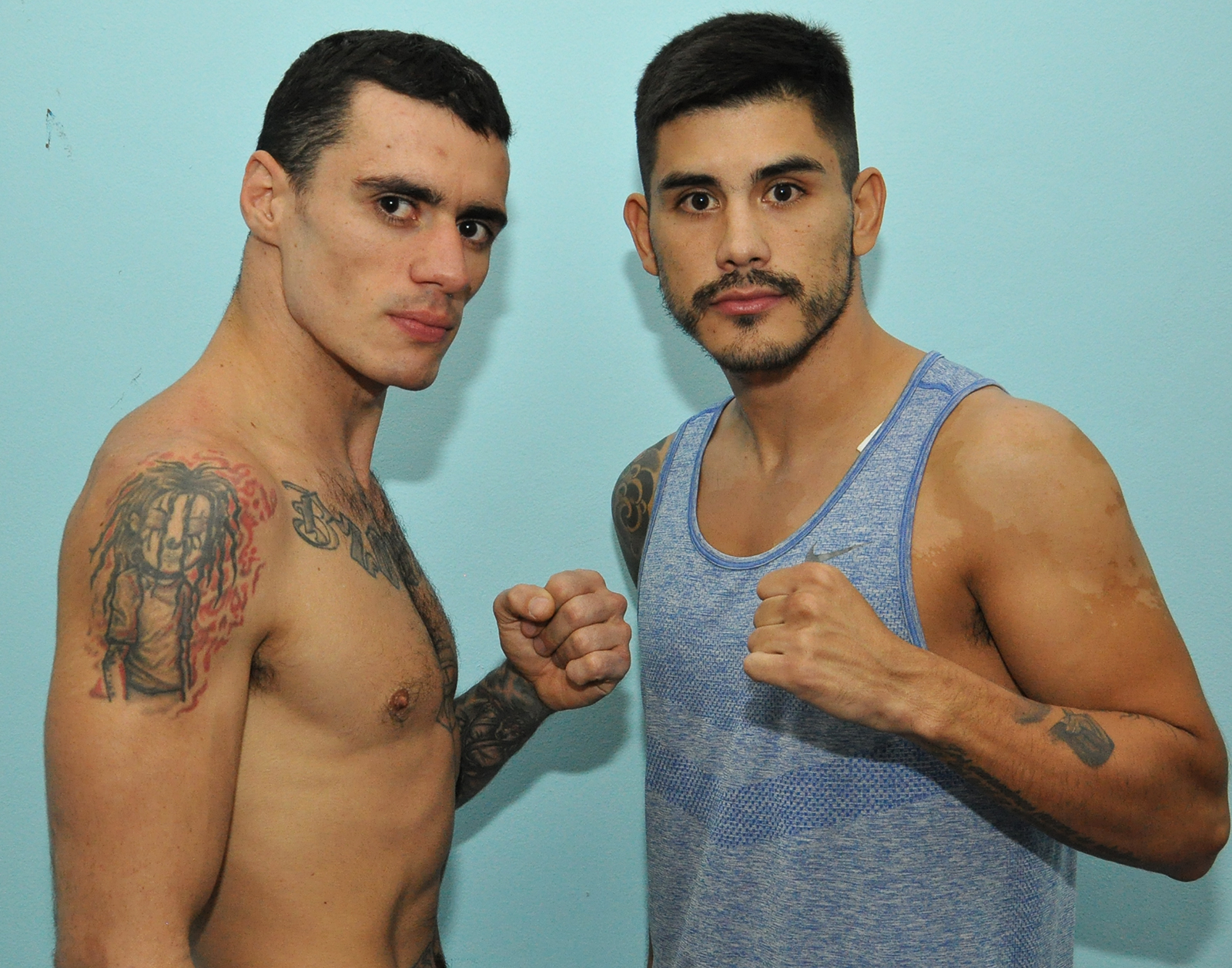 South American welterweight champion, prospect Adrián "Chucky" Verón, will face tough Marcelo Bzowski, trying to defend for the second time his crown, in a highly expected rematch, at the main event of an exciting boxing night this Saturday night at the Asociación Atlético Boxing Club, in Río Gallegos, Santa Cruz, Argentina, promoted by Argentina Boxing Promotions, of Mario Margossian.
They know each other really well. On April 15th, 2017, Verón defeated Bzowski by a wide unanimous decision after ten rounds in Buenos Aires. Now, Verón (24-3, 16 KOs), 30 years old, from Río Gallegos, two time former World Boxing Organizatión (WBO) Latino and World Boxing Council (WBC) Latino welterweight champion, as well as former South American junior middleweight monarch, currect #5 of the Argentinean welterweight ranking, who previously beat Ezequiel Romero, Cristian Romero and Víctor Velázquez, will put on the line for the second time the South American title he conquered last December 22nd, knowing out Leandro Rojo in the second chapter, and he defended on March 2nd over Manuel Liendo in three rounds in Los Antiguos, Santa Cruz. But Bzowski (10-9-3), 29, from Avellaneda, Buenos Aires, #6 of the Argentinean junior middleweight ranking, after their first clash beat Russian Mukhammadyusuf Nematov and José Castillo, also got a draw against unbeaten prospect Luis Verón, and comes after being stopped for the first time on May 24th. by undefeated Honduran Harold Calderón in the ninth in Miami, United States, and wants his revenge.
On Friday afternoon, both fighters made the weight on the scales, leaving everything ready for their bout. Verón weighed 146.8 lbs., and Bzowski weighed 146.3 lbs.
In the co main event, in welterweight division, Mariano Sandoval (2-0), from San Martín, Buenos Aires, takes on Ezequiel Mansilla (2-1, 1 KO), form Comodoro Rivadavia, Chubut, in a matchup scheduled to four rounds.
Sandoval weighed 146.9 lbs., and Mansilla 146.8 lbs.
Finally, in junior welterweight division, Dorian "El Atrevido" Maidana (2-0, 2 KOs), from Villa Albertina, Buenos Aires, faces Samuel Rey (1-1), from Viedma, Río Negro, in a bout scheduled to four rounds.
Maidana weighed 137.3 lbs., and Rey 135.5 lbs.