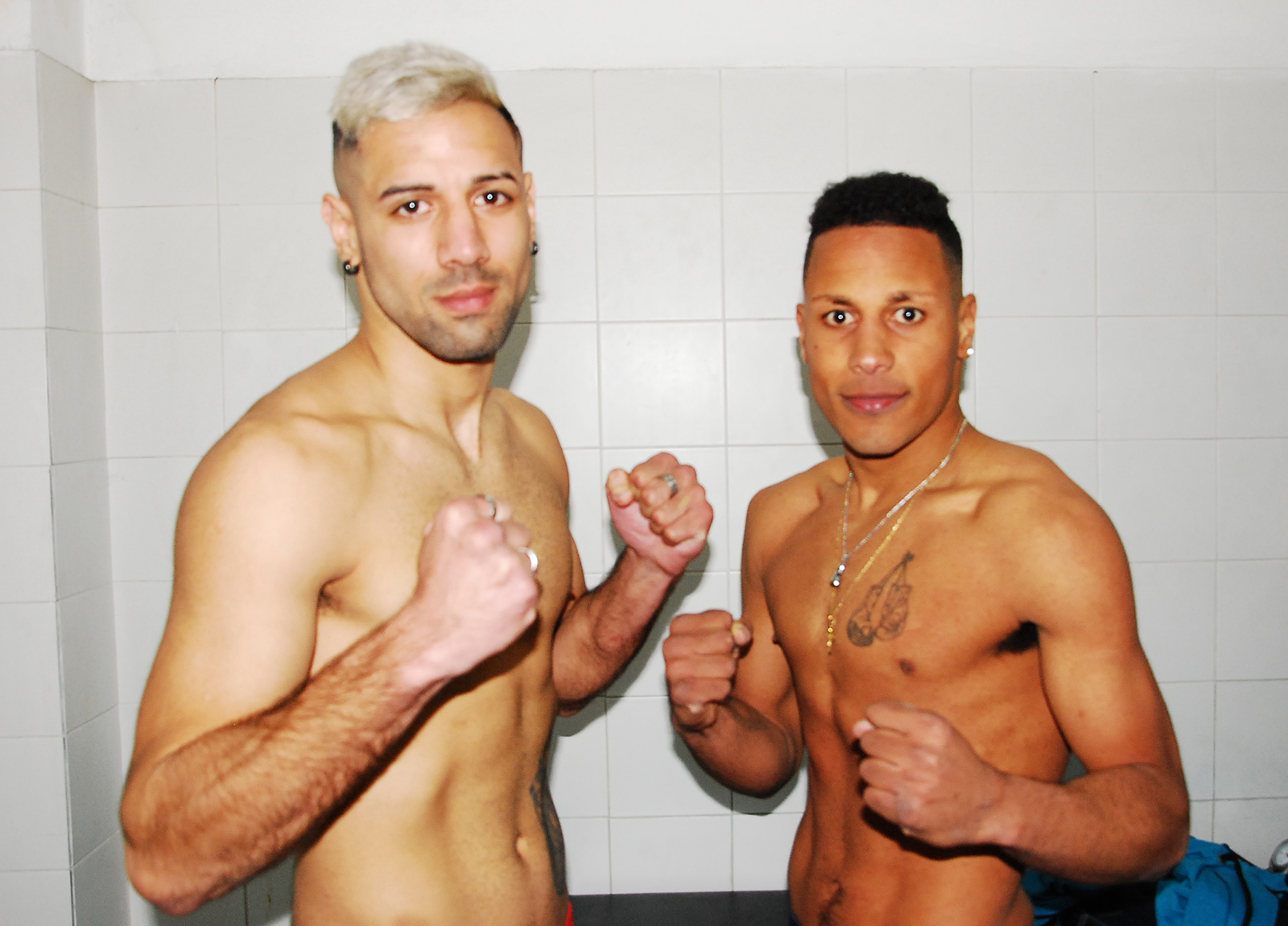 Rising prospect Lucas "El Tornado" Bastida will face tough Dominican Félix "Jay Jay" Vargas, trying to conquer the World Boxing Organization (WBO) Latino junior middleweight interim title, at the main event of an exciting boxing night this Friday night at the Club Sportivo Barracas, in Buenos Aires, Argentina, promoted by Argentina Boxing Promotions, of Mario Margossian, which will be televised live on TyC Sports at 10 pm., for Argentina and the whole American continent.
In what is expected to be an action packed fight, Bastida (10-1, 4 KOs), 22 years old, from Mar del Plata, Buenos Aires, current # 4 of the Argentinean junior middleweight ranking, who has already defeated Nicolás Verón twice, Sergio Paysse and Cristian Zárate, comes after beating Uruguayan Andrés Chaparro by unanimous decision on June 8th in Mar del Plata, and wants to shine at his first main event. Now he will clash against Vargas (7-4-2, 2 KOs), 24, from Santo Domingo, but resident in Munro, Buenos Aires, who has defeated Lucas Priori and Julián Gómez, has a draw against Fernando Farías, and comes after being stopped by Adrián Sasso in the fifth round on November 10th in Río Cuarto, Córdoba. Bastida weighed 152.4 lbs., and Vargas weighed 153.1 lbs.
In the co main event, in welterweight division, former South American and Latino champion Martín "El Principito" Coggi (35-9-3-1 nc, 18 KOs), from Brandsen, Buenos Aires, faces Leandro "El Gallo" Rojo (8-4-2), from Río Cuarto, Córdoba, in a matchup scheduled to six rounds.
Coggi weighed 146.3 lbs., and Rojo 132.7 lbs.
Also, in lightweight division, Jesús "Chechu" Daneff (6-2-2, 3 KOs), from Cañuelas, Buenos Aires, takes on Adrián Maidana (7-5-1, 4 KOs), form Reconquista, Santa Fe, in a bout scheduled to four or six rounds.
Daneff weighed 139.2 lbs., and Maidana 134.2 lbs.
In junior welterweight division, Facundo "El Bombadero" Gómez (1-0), from Buenos Aires, faces Leonel Laciar (1-1, 1 KO), from Villa Carlos Paz, Córdoba, in a bout scheduled to four rounds.
Gómez weighed 133.6 lbs., and Laciar 139 lbs.
Finally, the bout in featherweight division between unbeaten rising prospect Federico "El Zurdo" Pedraza (10-0-1, 1 KO), from San Martín, Buenos Aires, and Delmiro "Chaque" Bordón (5-3), from Campo Largo, Chaco, scheduled to six rounds, was postponed due to an unfortunate family tragedy suffered by Pedraza.