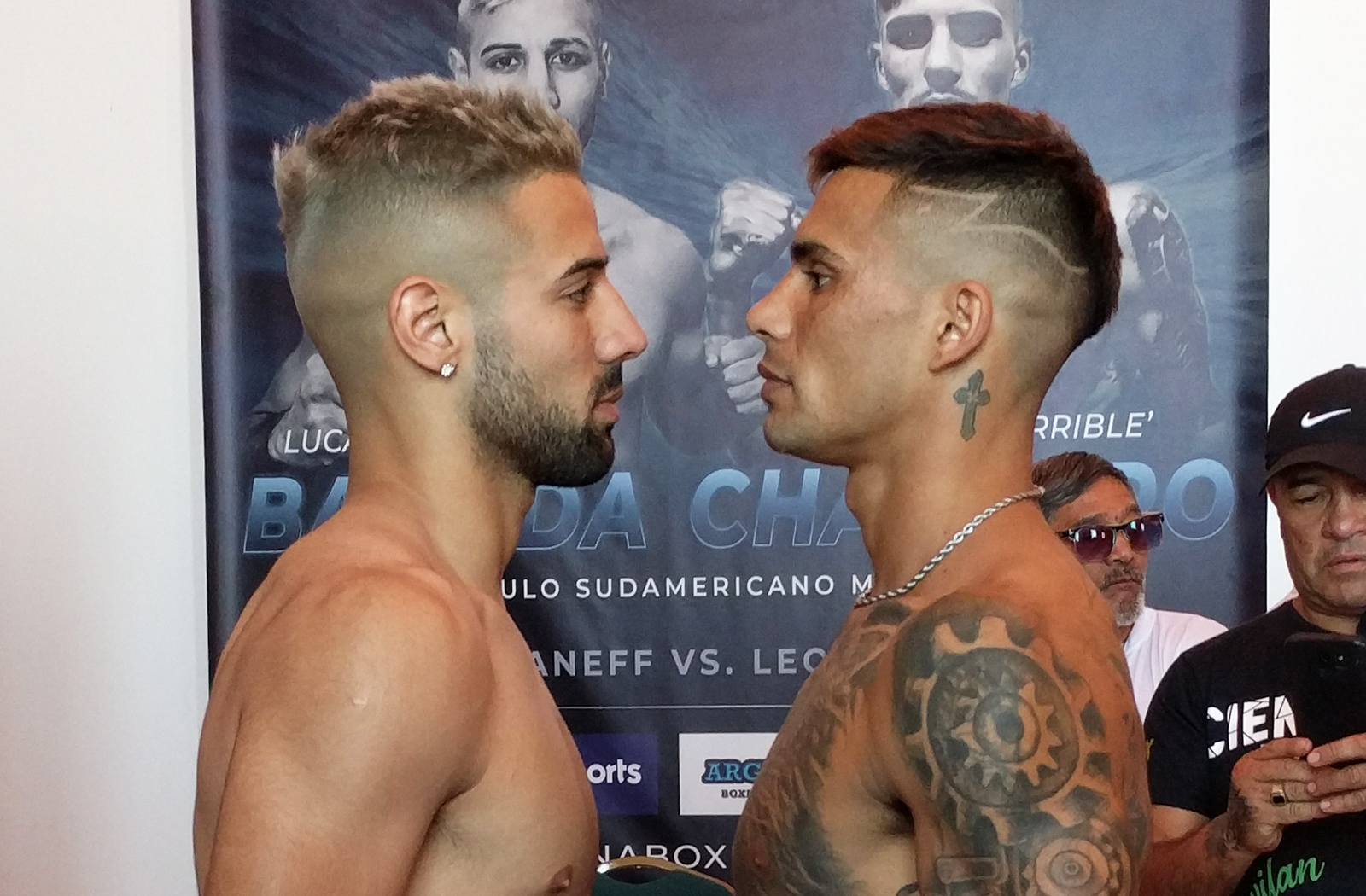 Rising prospect Lucas "El Tornado" Bastida will face tough Gonzalo "El Terrible" Chaparro, trying to conquer the South American middleweight vacant title, at the main event of an exciting boxing night this Saturday night at the Palacio de Los Deportes, in Mar del Plata, Buenos Aires, Argentina, promoted by Argentina Boxing Promotions, of Mario Margossian, which will be televised live on TyC Sports at 11 pm., for Argentina and the whole American continent.
In what is expected to be an action packed fight, Bastida (12-1, 6 KOs), 22 years old, from Mar del Plata, # 3 of the Argentinean junior middleweight ranking, considered one of Argentina's biggest prospects, who has already defeated Nicolás Verón twice, Sergio Paysse, Cristian Zárate, comes after two consecutive victories in less than one round, crushing Dominican Félix Vargas and ending on last October 25th when he destroyed Ezequiel Romero in Buenos Aires, ready to secure the crown. Now he will clash against Chaparro (9-4-1, 5 KOs), 29, from Charata, Chaco, who has beaten the previously undefeated José Castillo, Juan Leal, has a draw with Alejandro Silva, lost against Luis Verón and Diego Ramírez, and comes after defeating Sergio Carabajal by unanimous decision on November 15th in Charata, also to obtain his first belt.
On Friday afternoon, both fighters made the weight on the scales, leaving everything ready for their bout. Bastida weighed 154.3 lbs., and Chaparro weighed 154.5 lbs.
In the co main event, in lightweight division, World Boxing Council (WBC) Latino lightweight champion, rising prospect Claudio "Chaíto" Daneff (9-1-1, 6 KOs), from Cañuelas, Buenos Aires, faces Leonardo "La Centella" Ortega (4-5, 3 KOs), from Río Cuarto, Córdoba, in a matchup scheduled to six rounds.
Daneff weighed 134.3 lbs., and Ortega weighed 130.8 lbs.
Also, in lightweight division, Jesús "Chechu" Daneff (7-2-2, 3 KOs), from Cañuelas, Buenos Aires, takes on Braian "El Tucu" Sánchez (4-4, 2 KOs), from Las Talitas, Tucumán, in a bout scheduled to six rounds.
Daneff weighed 133.9 lbs., and Sánchez weighed 133.4 lbs.
Finally, in lightweight division, Pedro Aguirre (1-1), from Mar del Plata, faces Matías "El Pata" Fernández (1-0), from Ayacucho, Buenos Aires, in a bout scheduled to four rounds.
Aguirre weighed 132 lbs., and Fernández weighed 129.3 lbs.