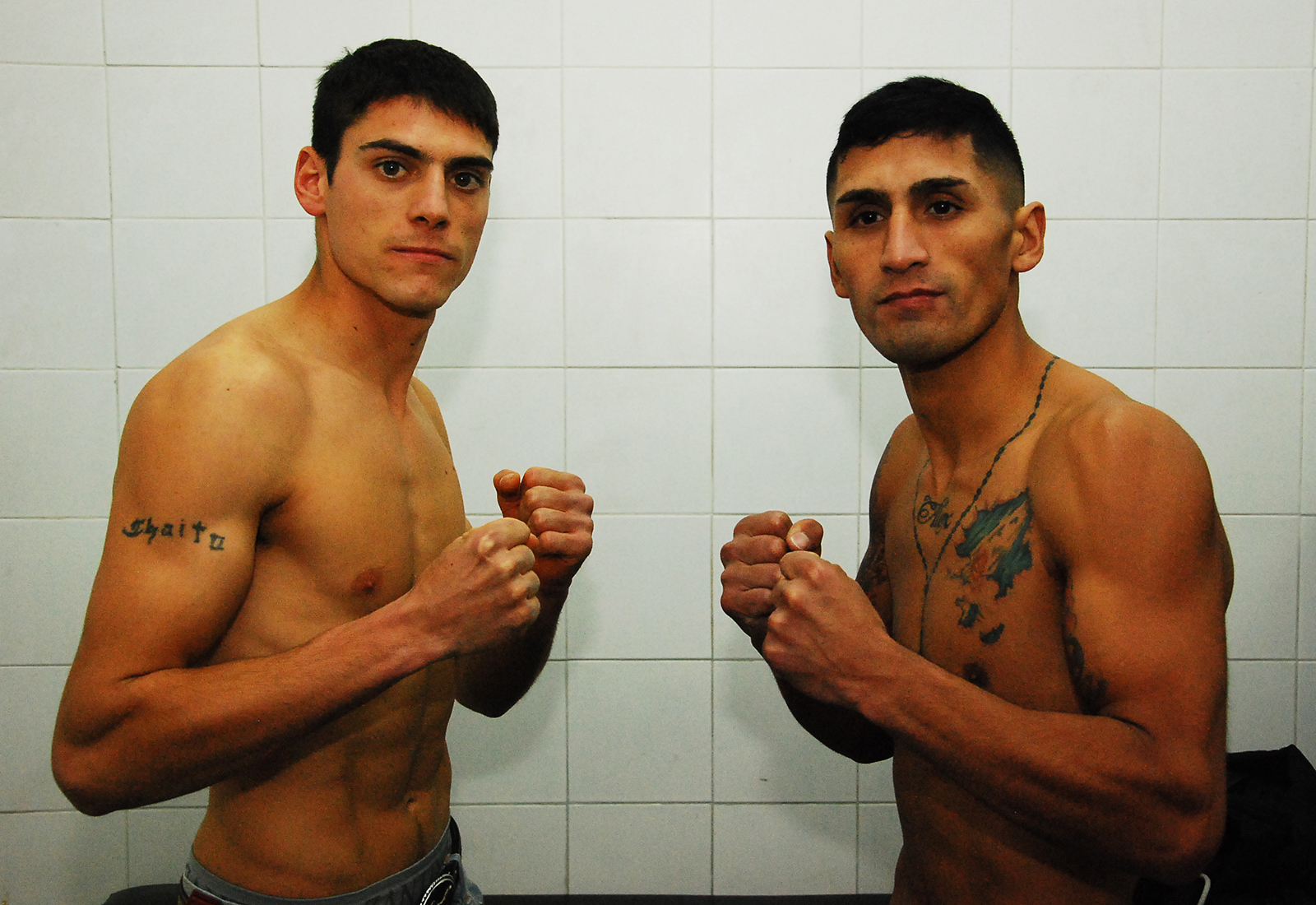 World Boxing Council (WBC) Latino junior lightweight champion, César "El Gato" Antín, will face rising prospect Claudio "Chaíto" Daneff, for the vacant WBC Latino lightweight title, at the main event of an exciting boxing night this Friday night at the Club Sportivo Barracas, in Buenos Aires, Argentina, promoted by Argentina Boxing Promotions, of Mario Margossian, which will be televised live on TyC Sports at 11 pm., for Argentina and the whole American continent.
In what is expected to be an action packed fight, Antín (18-2, 8 KOs), 26 years old, from El Bolsón, Río Negro, current # 3 of the Argentinean junior lightweight ranking, who comes from his gratest victory when last May 4th he took out world ranked Pablo Ojeda by a technical knock out in the eighth round, will try to extend his record. Now he will clash against the young Daneff (8-1-1, 6 KOs), 23, from Cañuelas, Buenos Aires, # 9 of the Argentinean lightweight ranking, considered a serious Argentinean prospect, who has knocked out his last five opponents in a row, ending last March 23rd when he destroyed Diego Tejerina in the third round, and looks to conquer his first crown.
On Thursday afternoon, both fighters made the weight on the scales, leaving everything ready for their bout. Antín weighed 134.2 lbs., and Daneff weighed 134 lbs.
In the co main event, in junior lightweight division, heavy puncher Damián "Chiva" Rojas (8-1, 7 KOs), from Cutral Có, Neuquén, faces former South American and Latino champion, experienced Sergio "El Enigmático" Estrela (20-17-3, 11 KOs), from La Plata, Buenos Aires, in a matchup scheduled to six rounds.
Rojas weighed 129.1 lbs., and Estrela 130 lbs.
Also, in a rematch in lightweight division, Jesús "Chechu" Daneff (5-2-2, 2 KOs), from Cañuelas, Buenos Aires, takes on Jonatan "Johnny" Godoy (3-4), form Ensenada, Buenos Aires, in a bout scheduled to six rounds, after Godoy won the first clash on May 11th, 2018, and Daneff the second one on March 23rd, 2019.
Daneff weighed 133.6 lbs., and Godoy 133.2 lbs.
Finally, in welterweight division, debutant Darío Soto, from Rosario, Santa Fe, faces Héctor "El Muro" Paiva (0-2), from Escobar, Buenos Aires, in a bout scheduled to four rounds.
Soto weighed 146.9 lbs., and Paiva weighed later.
The bout in super middleweight division, between unbeaten heavy puncher Matías "Monzón" Lovera (13-0-1, 10 KOs), from Goya, Corrientes, and experienced Dominican Basilio "El Cacu" Silva (24-18, 21 KOs), from San Francisco de Macoris, scheduled to eight rounds, was cancelled due to an injury in the unbeaten prospect.