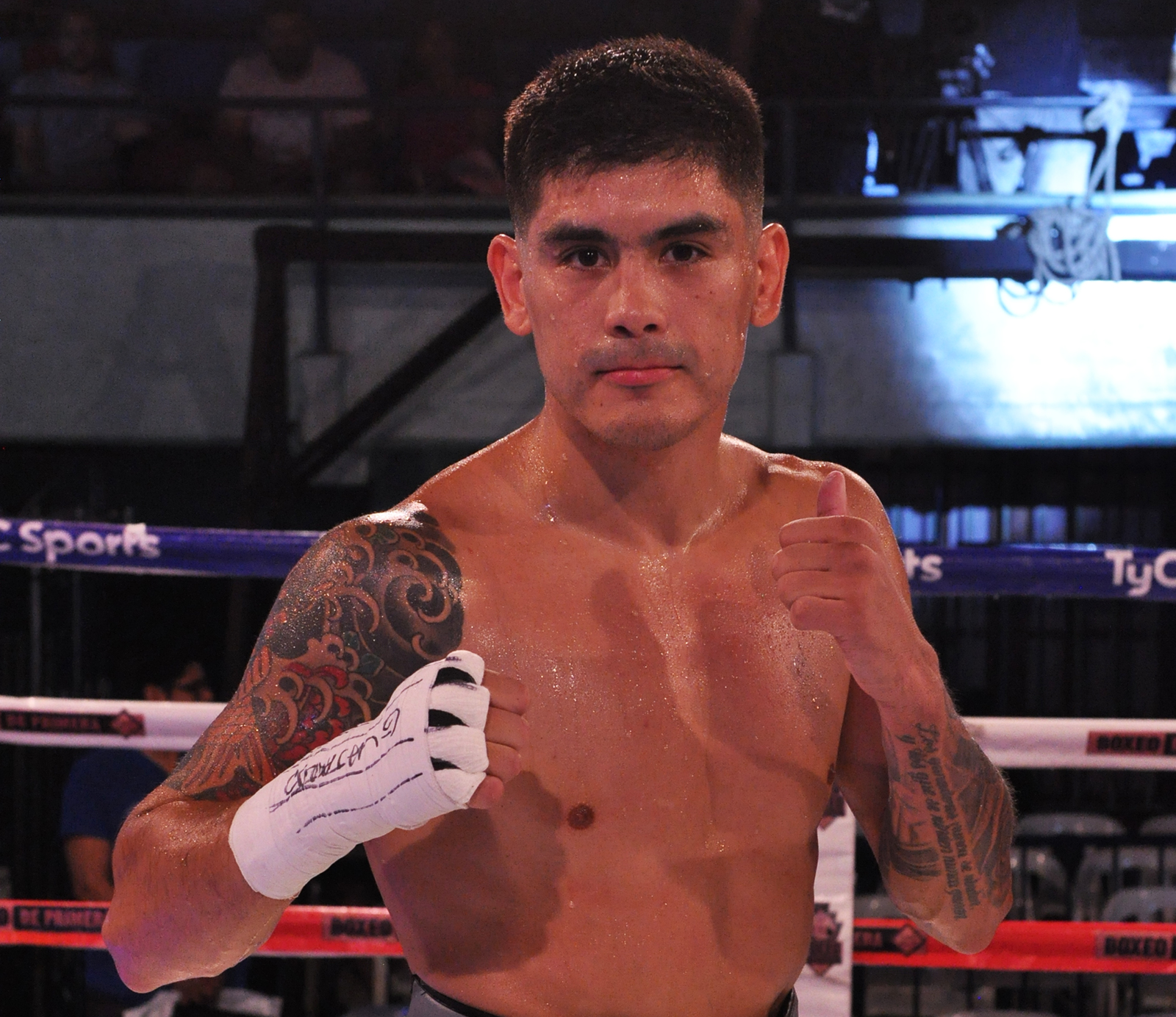 South American welterweight champion, prospect Adrián "Chucky" Verón, dominated Marcelo "El Loco" Bzowski, by a wide unanimous decision after ten rounds, and defended for the second time his crown, in a highly expected rematch, at the main event of an exciting boxing night last Saturday night at the Asociación Atlético Boxing Club, in Río Gallegos, Santa Cruz, Argentina, promoted by Argentina Boxing Promotions, of Mario Margossian.
In a very entretaining clash, Verón, 30 years old, from Río Gallegos, two time former World Boxing Organizatión (WBO) Latino and World Boxing Council (WBC) Latino welterweight champion, as well as former South American junior middleweight monarch, currect #5 of the Argentinean welterweight ranking, dominated from bell to bell the tough Bzowski, 9, from Avellaneda, Buenos Aires, #6 of the Argentinean junior middleweight ranking, who was unable to do anything about it. Always taking the iniciative, the former Argentinean national amateur team pushed forward and landed strong combinations ob jabs and left and right crosses to the head. As the rounds went by, the differences grew bigger and bigger. "Chucky" was in total control and even connected powerful barrages adding to his crosses, uppercuts to the jaw and hooks to the body, which caused damage in the resistent Bzowski. As the rounds were through, the advantage was unappealable, and enoguh to repeat the result of their first clash, on April 15th, 2017, when he defeated him also by a wide unanimous decision after ten rounds in Buenos Aires. And after the final bell, the Verón got the decision and, which unleashed the celebration of the entire crowd packed the venue.
The scorecard expressed the difference shown on the ring, as they were announced: Macario Gómez 99-94, Ramón Cuello 100-93, and Osvaldo Romero 99½-92½, all in favour of Verón.
With this result, Verón, who weighed 146.8 lbs., who previously beat Ezequiel Romero, Cristian Romero and Víctor Velázquez, defeds for the second time the South American title he conquered last December 22nd, knowing out Leandro Rojo in the second chapter, and retained on March 2nd over Manuel Liendo in three rounds in Los Antiguos, Santa Cruz, and moves on to 25 victories (16 KOs) and 3 losses. Bzowski, 146.3 lbs., remains in 10 victories, 10 defeats and 3 draws.
In the co main event, in welterweight division, Mariano Sandoval (146.9 lbs. 3-0, 1 KO), from San Martín, Buenos Aires, destroyed Ezequiel Mansilla (146.8 lbs. and 2-2, 1 KO), form Comodoro Rivadavia, Chubut, by a strong knock out in the second round, after sending him down once in the first and once in the second, making ref Néstor Burgos reach the ten count.
Finally, in junior welterweight division, Dorian "El Atrevido" Maidana (137.3 lbs. and 2-0, 2 KOs), from Villa Albertina, Buenos Aires, dominated Samuel Rey (135.5 lbs. and 1-1), from Viedma, Río Negro, by a wide four round unanimous decision, after sending him down in the first and Rey was deducted one point in the second for low blows by the ref Néstor Burgos. The scorecard were: Ricardo Ilero 40-34, José Mallo 39-37½, and Ramón Cuello 39½-36½.