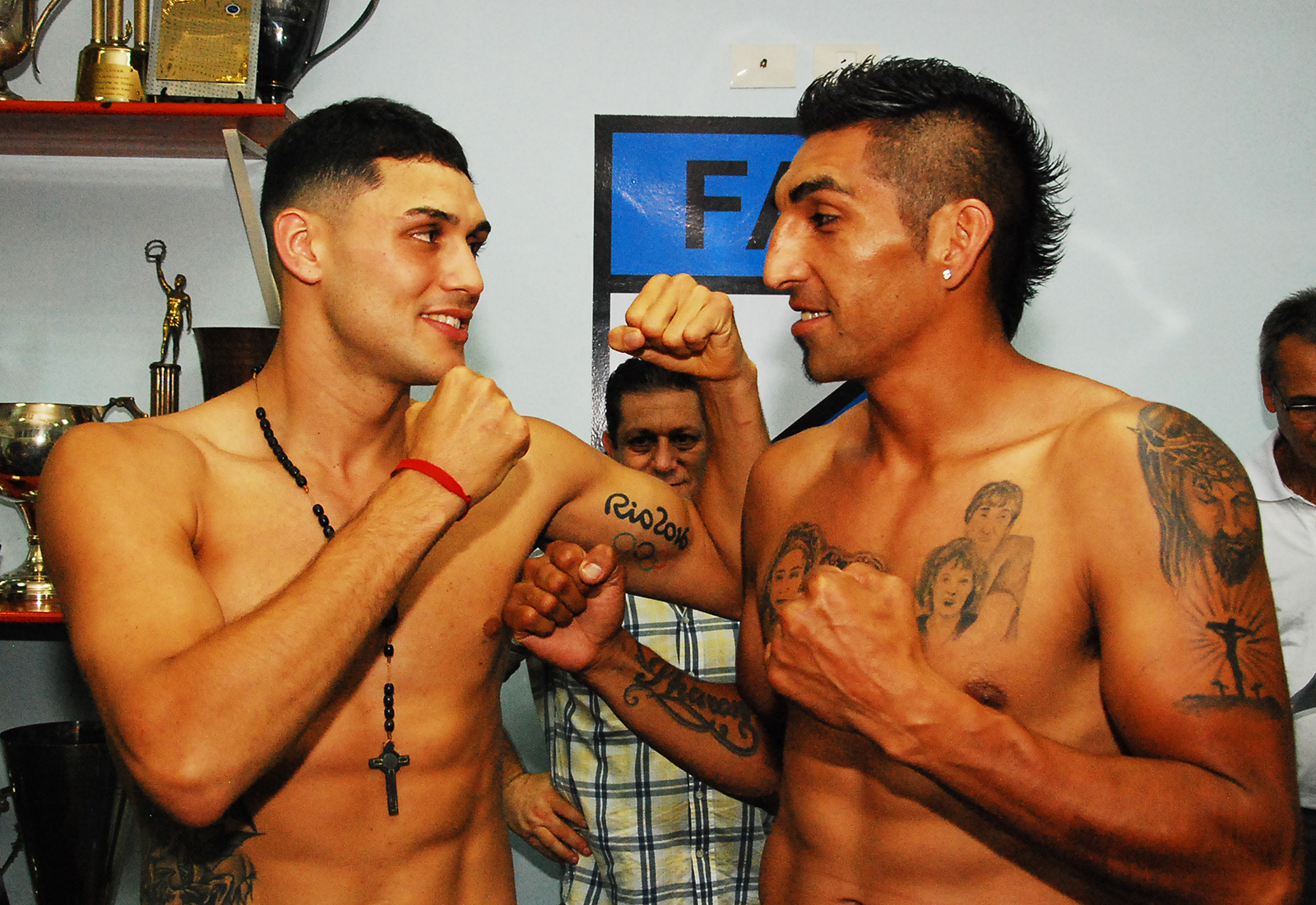 World Boxing Council (WBC) Latino cruiserweight champion, two-time olympian and unbeaten prospect Yamil Peralta, will face former Latino champion Marcos "El Flaco" Aumada, trying to defend for the first time his crown, in a highly expect rematch, at the main event of an exciting boxing night this Friday night at the Club Sportivo Barracas, in Buenos Aires, Argentina, promoted by Argentina Boxing Promotions, of Mario Margossian, which will be televised live on TyC Sports at 11 pm., for Argentina and the whole American continent.
They know each other very well. On May 11th, Peralta (4-0, 1 KO), 28 years old, from Del Viso, Buenos Aires, Argentinean representative in London 2012 -where he reached quarter finals- and Rio de Janeiro 2016, #1 of the Argentinean cruiserweight ranking and #32 WBC, dominated Aumada (21-7, 16 KOs), 32, from San Luis, #4 of the Argentinean cruiserweight lists, by unanimous decision and dethroned him of this same belt in Buenos Aires.
Now, Peralta -with a large amateur experience all over the world-, who comes after beating Esteban López by a wide unanimous decision on September 7th, and is considered to be one of Argentina's most talented prospects, will put on the line the same title Aumada had obtained knocking out Pablo Farías in the fifth round on August 2018, and defended over Nahuel Martínez in one round and Carlos Nascimento in four, and who awaits his revenge.
On Thursday afternoon, both fighters made the weight on the scales, leaving everything ready for their bout. Peralta weighed 199.5 lbs., and Aumada weighed 199.9 lbs.
In the co main event, in flyweight division, current Argentinean flyweight champion, Junior "El Demonio" Zárate (11-2, 4 KOs), from Formosa, faces former Fedebol champion Mauro "Sapito" Liendro (5-5-0-1 nc, 4 KOs), from Salta, in a matchup scheduled to six rounds.
Zárate weighed 112 lbs., and Liendro weighed 108.1 lbs.
Also, in junior featherweight division, former International Boxing Federation (IBF) junior bantamweight World champion, Débora "La Gurisa" Dionicius (28-2, 6 KOs), from Villaguay, Entre Ríos, takes on Virginia "La Tigresa" Cárcamo (5-12-3), from San Carlos de Bariloche, Río Negro, in a bout scheduled to six rounds.
Dionicius weighed 120.8 lbs., and Cárcamo weighed 119.9 lbs.
In bantamweight division, Argentinean and South American bantamweight champion, Luciano "Yiyo" Baldor (14-2, 1 KO), from Burzaco, Buenos Aires, faces Nicolás "Pitbull" Botelli (5-3, 1 KO), from Salta, in a bout scheduled to six rounds.
Baldor weighed 117.5 lbs., and Botelli weighed 117.7 lbs.
Finally, in junior welterweight division, Dorian "El Atrevido" Maidana (3-0, 2 KOs), from Villa Albertina, Buenos Aires, takes on debutant Fernando "El Niño" Torres, Pilar Junín, Buenos Aires, in a bout scheduled to four rounds.
Maidana weighed 138.2 lbs., and Torres weighed 137.1 lbs.