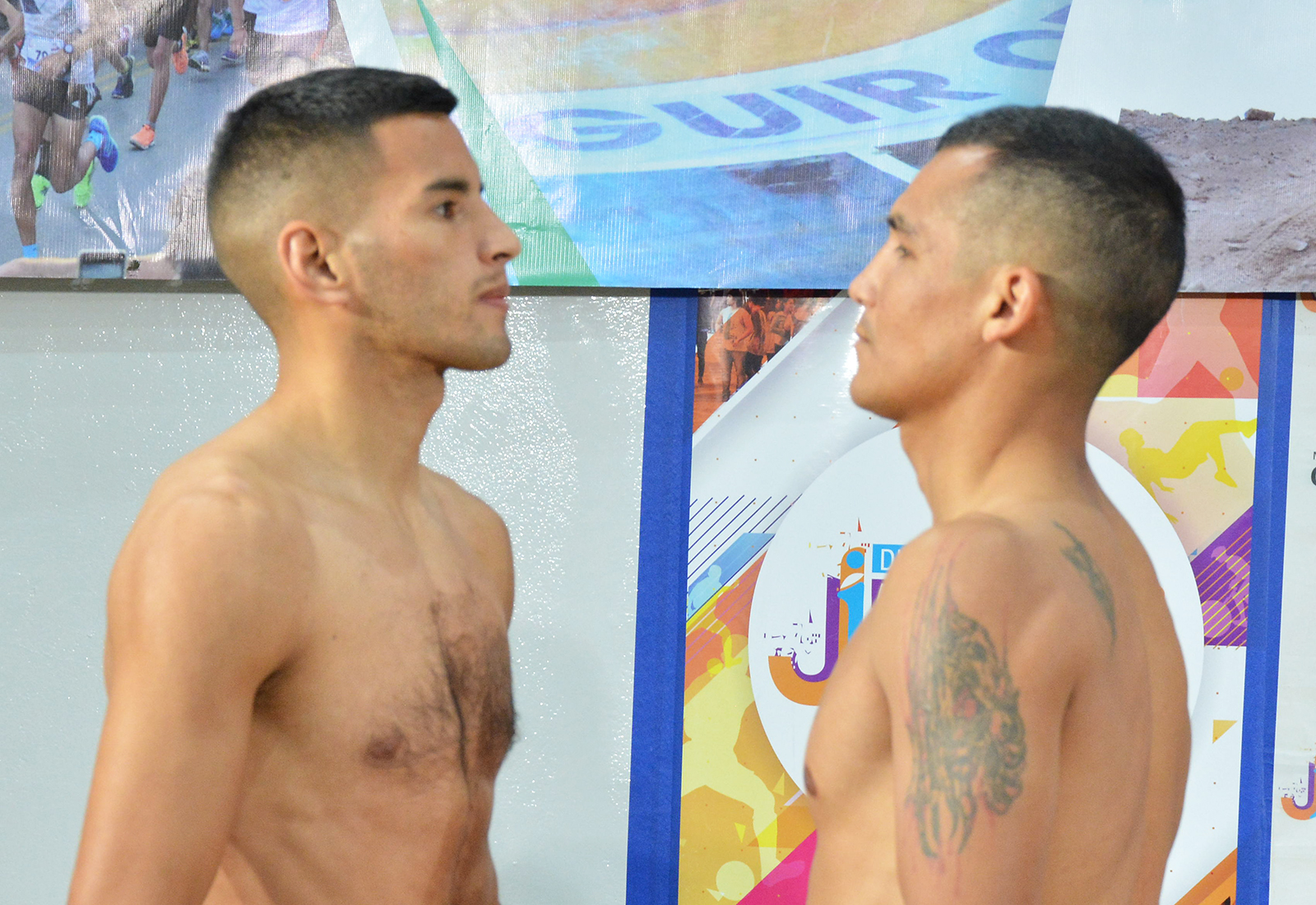 World Boxing Organization (WBO) Latino welterweight champion, unbeaten top clasified prospect Luis "Lucho" Verón, will face Maximiliano "El Picante" Verón, trying to defend for the fifth time his title, at the main event of an exciting boxing night this Friday night at the Gimnasio Municipal Enrique Mosconi, in Cutral Có, Neuquén, Argentina, promoted by Argentina Boxing Promotions, of Mario Margossian, which will be televised live on TyC Sports at 11 pm., for Argentina and the whole American continent.
Established as the highest world ranked Argentinean boxer of the moment, Verón (17-0-1, 8 KOs), from José León Suárez, Buenos Aires, former member of the Argentinean amateur national team, current # 6 of the WBO welterweight world ranking and # 3 of the national welter lists, will try to put on the line for the fifth time the crown he conquered on April 27th, 2018, when he dethroned Gabriel Ledesma by majority decision and retained beating Daniel Aquino, Jonathan Eniz, Adolfo Moreschi, and last March 23rd by a draw against Marcelo Bzowski. Now he will clash against Verón (11-3-0-1 sd, 4 KOs), from Luján, Buenos Aires, former challenger of the World Boxing Council (WBC) Latino junior welterweight title, who comes from a close decision defeat against Franco Ocampo, last January 25th.
On Thursday afternoon, both fighters made the weight on the scales, leaving everything ready for their bout. Both Luis Verón and Maximiliano Verón weighed 146.3 lbs.
This will be another highly expected presentation of the 26 year old unbeaten rising star, considered one of the most important Argentinean figures, who aims to have an outstanding performance which will get him closer to a world title opportunity.
In the co main event, in bantamweight division, rising prospect Luciano "Yiyo" Baldor (12-2, 1 KO), from Burzaco, Buenos Aires, takes on Héctor "El Duende" Gusmán (15-4, 9 KOs), from Santiago del Estero, in a matchup scheduled to eight rounds.
Baldor weighed 115.7 lbs., and Gusmán 115 lbs.
Also, in welterweight division, unbeaten Claudio Franco (5-0, 2 KOs), from José C. Paz, Buenos Aires, faces Matías Díaz (5-4-1, 1 KO), from Lobos, Buenos Aires, in a bout scheduled to four or six rounds.
Franco weighed 144.4 lbs., and Díaz 146.8 lbs.
Finally, in junior welterweight division, Ángelo "El Muñeco" Zappi (4-2, 1 KO), from Comodoro Rivadavia, Chubut, faces Sebastián Chaves (3-1, 1 KO), from San Miguel, Buenos Aires, in a bout scheduled to four rounds.
Zappi weighed 137.5 lbs. and Chaves 139.3 lbs.